General Knowledge Questions for Vehicle Drivers
Here we provide a wonderful general knowledge resource for all types of vehicles drivers. Whether they be light transport vehicle or heavy transport vehicle drivers, all are invited to explore our knowledge resourses to become learned drivers.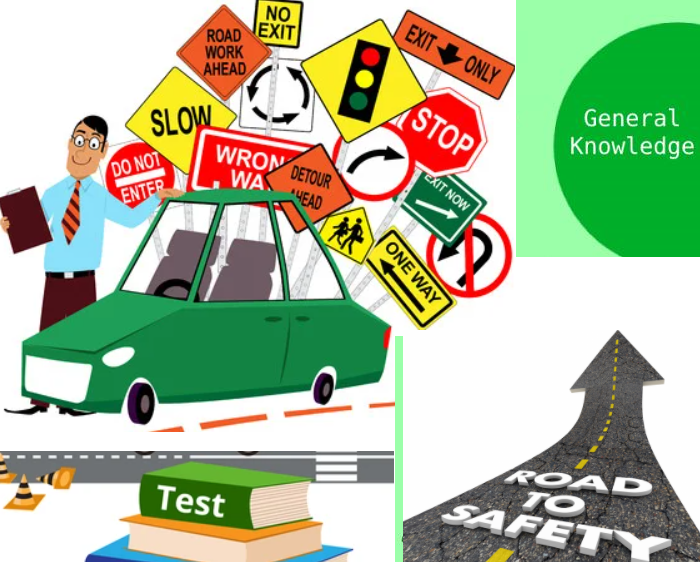 This general knowledge test covers questions related to reversing the vehicle, handbrake use, road condition, vehicle condition, driving in rain, road users safety, accidents, driver's responsibilities, weather conditions, uphill and downhill driving, drunk driving, night driving, defensive driving, driver's education, right on road signalling, use of car mirrors, using mobile phone while driving, overtaking principles, parking, lane rules, motorcycle riding, driver's attitude etc.
This test is not only beneficial to successfully attempt Malaysian JPJ theory test for driving licence, but also a useful resource for drivers gloablly. Every vehicle driver should attempt our general knowledge test as a self-learning initiative. This will not only help raise their traditional driving skills but also improve their knowledge on defensive driving.
In JPJ theory test, 20 questions are related to general knowledge which are covered in this test. Candidates are advised to attempt the General Knowledge Test again and again to master all the questions listed in our general knowledge questions database.
No matter you are practicing this test to pass your JPJ theory test in Malaysia or you belong to other countries, we welcome you to share your thoughts with our community by leaving a comment below.