Things You Need to Know Before Driving into Malaysia or to its Neighboring Countries
Different countries have implemented different traffic rules to ensure road users safety. They also have different rules on how to enter a country you are not a citizen of? Malaysia, which is bordered by four countries i.e., Thailand, Singapore, Brunei, Indonesia, crafted regulations for individuals from Malaysia if they want to visit their neighboring country and vice versa. When driving cross-borders, traffic and travel rules should be crucially followed to avoid any possible road hazards or traffic laws violations. However, these rules may be confusing for a first time cross-borders driver, so it is vital to know them first before travelling. Here are some necessary things you need to know and prepare for before you start driving to or from Malaysia.
Heading to Malaysia by Road?
The most important thing and all countries require as you enter into its borders is your passport. Your passport needs to be valid and not expiring six months before arrival to Malaysia. Then you need to prepare for toll gate fees when you travel by car, and use Touch N' Go cards. It is also vital to check the Malaysian Embassy travel advisory. There are health-related guidelines and travel advisories concerning the Covid-19. Below are some important points need to be remembered:
1. Drive on the left in Malaysia.
2. Kids under eight years old must be seated properly in a car seat.
3. Mobiles phones are not allowed while driving.
4. All passengers and drivers are required to use their seatbelts.
5. Headlights should be on between 19:00 and 07:00.
6. Never drive under the influence of alcohol.
Malaysia follows the international road signs color scheme, making basic traffic signs easier for foreigners to understand. The left lane on a three-lane road is the slow lane also the fast lane is on the right most lane. The speed limit around town is always between 60 kmph – 80 kmph, but when driving on the North-South highway the speed limit can range from 90 – 110 kmph. Foreigners in Malaysia are allowed to use a foreign license for three months or they can use their International Driving Permit (IDP) up to one year. People intended to stay more than one year should either convert their country-issued driving licence to Malaysian driving licence (if the licence issuing country is found in JPJ list of approved countries for licence conversion) or they have to apply for Malaysia Probationary Driving Licence (PDL).
Touring to Singapore by Car
When you want to drive your Malaysian-registered car in Singapore, you must be a social visitor or has a Singapore Work Pass. If you are a visitor, you must have a valid insurance certificate to drive the vehicle on Singapore roads, and you need to apply for a valid Autopass Card.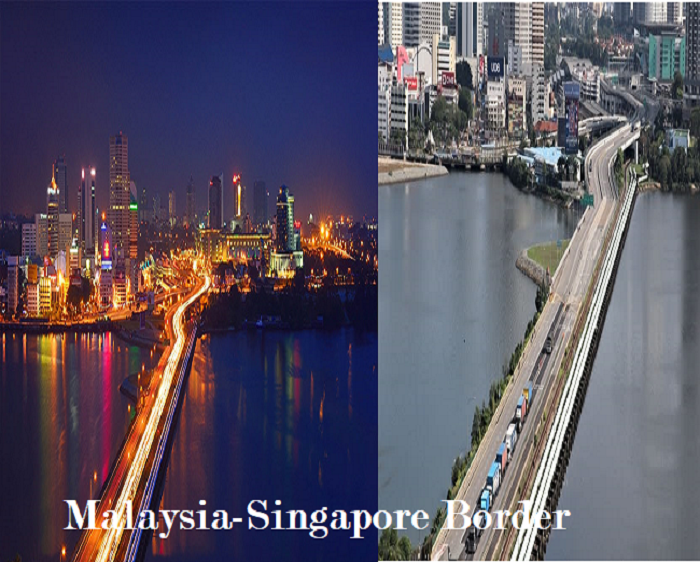 If you have a work pass and reside permanently outside Singapore, you need a valid insurance certificate to drive the vehicle in Singapore. The car registration needs to be under your name, and it should go out of Singapore at least six hours per day. You also need to apply for a valid AutoPass Card and update your insurance expiry date in your card at the LTA office located at the Tuas and Woodlands Checkpoints to avoid card errors when entering Singapore. There are two land entryways for Malaysia and Singapore for cars, the Tuas and Woodlands Checkpoint. When clearing immigration on the Singapore side, you need to insert the Autopass Card into the reader at the immigration booth to validate your entry. Payment of your entry and exit fees is levied when you exit Singapore. Malaysian vehicles are allowed to be in Singapore for a maximum of 14 days per entry. If you need to stay longer, you need to apply for an extension at the LTA Customer Service Centre at 10 Sin Ming Drive.
While driving in Singapore, you may pass by the Electronic Road Pricing (ERP) gantries where you have to pay a fee during the gantry's operational hours. For Malaysian-registered cars, the drivers can pay a fixed fee of RM15 (S$5) daily to use ERP-priced roads during ERP operating hours. When you leave Singapore, you need sufficient value in your Autopass Card to pay all the fees incurred during your stay in Singapore at the immigration booth. Don't forget to get a list of necessary payments from the LTA Customer Service Center for your reference.
Travel From Malaysia to Thailand
When you want to go to Thailand while you are in Malaysia, it is necessary to check first the embassy website regarding announcements and updates. You need to go through two customs checkpoints. First is the Malaysian checkpoint, and the other the Thai immigration. At the Malaysian checkpoint, present your valid passport and your car registration card. Make sure that you are driving a car registered in your name.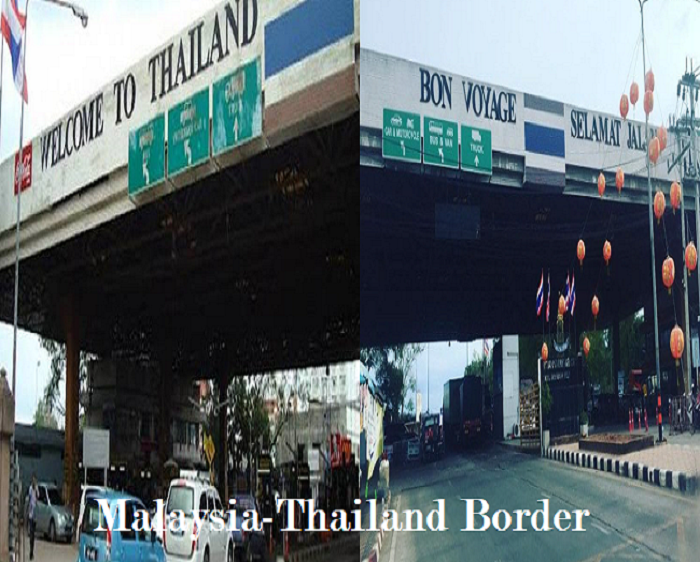 Once you are clear on the Malaysian checkpoint, you have to drive for several kilometres to reach the Thai immigration checkpoint. For Bukit Kayu Hitam, you will arrive at the Sadao Customs. There is a list of documents you will have to prepare and present:.
1. Original vehicle registration card a.k.a car grant
2. Thai vehicle insurance form
3. Copy of road tax
4. Car information or conveyance form (inbound and outbound) – 2copies
5. Malaysian driving license for the driver
6. Passport of all people inside the car
7. Completed arrival cards for all passengers
8. Passenger list form – 2 copies
Be sure to get and fill all necessary forms before crossing the borders. In the case of Bukit Kayu Hitam, you can get these forms and the formal list of documents needed at any travel agency in the town of Changloon, Kedah, for a small fee. The travel agency staff can also assist you with travel documents or if you are having trouble accomplishing it. Upon arrival at the Thai customs and immigration checkpoint, you will stay in your car and wait for your turn for 2 or 3 hours. If you want to reduce waiting time, it is better to travel on a weekday.
Left driving is the most noticeable difference for some visitors when you drive in Thailand. Change speed or direction slowly and deliberately when making a turn or switching lanes if you are not used to left-side driving. Instead of looking out for turn signals, be aware of more subtle signs as a handheld down at a side or a car gradually moving over from one side of the lane to the other. Be wary of blind spots. Drivers sometimes beep lightly around blind curves or before entering narrow streets.
You need to pay close attention to vehicles in front of you as they sometimes switch lanes or turn without signals. Also, be alert to motorcyclists that keep on going from small spaces between cars or pavements. Focus all your attention on driving while in Thailand. Also, you must have a valid international driver license to drive a car.
Driving from Malaysia to Brunei
If you are driving your car from Malaysia to Brunei, you need to prepare the following before your trip:
1. You should have a passport with at least 6 months validity.
2. Ample blank pages must be there on passport. One page required for entry stamp; six additional blank visa pages are also required.
3. Tourist visa is not required for stays under 90 days.
4. Proof of full Covid-19 vaccination is required.
5. Local currency tourist can have on entry or exit: BND 15,000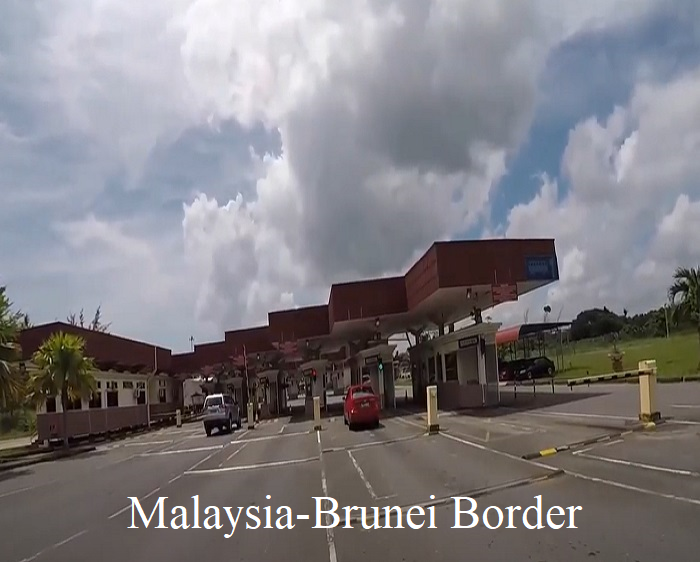 In Brunei, you need to drive on the left side of the road and overtake on the right. Left turns are permitted at red lights unless otherwise indicated by a sign at the intersection. Direction signals are required for turning and for changing lanes. When approaching an accident or if your vehicle is disabled, hazard lights are necessary to be on at all times. Only one passenger is allowed in the front seats, in addition, all passengers are required to fasten seatbelts. Children under three years of age must be fastened securely in government-approved car seats. All drivers should have a valid driver license issued by the Land Transport Department. Brunei allows valid international driving licenses and valid licenses issued in other countries for three months. Beyond that, they have to get a Brunei license from the Land Transport Department.
Brunei follows internationally approved road signs similar to Malaysia. Mostly, the road signs use Malay script; Jawi and Latin scripts are also used. In addition, English language is also used at important public places like airports, immigration checkpoints, tourist points etc. For foreigners, it's better get familiarized with Malay Road signs in order to easily understand meaning of Road Signs displayed on roads and highways in Brunei. Drivers must strictly follow the signs and traffic rules. Do not change lanes frequently and please follow the traffic rules.
Car Ride from Malaysia to Indonesia
You can travel to Indonesia from East Malaysia using Jalan Jenderal Ahmad Yani, however, if you want to enter Sumatra from West Malaysia, you should drop your car driving plan, at least for few years until Malacca Strait Bridge projects will be completed. This proposed bridge would connect Teluk Gong, Malacca state in Peninsular Malaysia to Rupat Island and Dumai in Sumatra island, Indonesia. So, the best option for you is to get a train from KL Sentral to Pelabuhan Klang, and from Pelabuhan Klang book a ferry to Tanjung Balai Asahan, Indonesia. When travelling to Indonesia from East Malaysia, you need a valid passport with more than six months expiration date before your trip. Do not forget to bring your car registration, certificate of motor insurance and your driver license. Always carry your passport wherever you go. International driver license is honored in Indonesia.
As you plan your travel and bookings, please bear in mind the conditions of entry to Indonesia now that the COVID-19 pandemic is still lurking. Conditions of entry into Indonesia from Malaysia:
1. 5-day mandatory quarantine and a negative COVID-19 test issued at most 3 days before arrival.
2. A negative result for COVID-19 is a condition for subsequent release from quarantine. Tests are conducted while in quarantine on days 1 and 5.
3. Health declaration required.
4. This mandate applies to arrivals from all countries, with no exceptions.
5. Travel insurance and medical declaration are required for foreigners.
After you have received a clean bill of health. You can start your tour or whatever your purpose is in Indonesia. Always remember, the traffic moves on the left-hand side and cars overtake on the right. It is recommended not to drive in Indonesia if you have never driven in Asian traffic before. The traffic rules and regulations differ from other countries also in many places, these rules should be taken seriously. So, you have to observe how they drive or better yet, hire a local driver. Many of the streets in Indonesia are narrow so if you are accustomed to wide open roads this might be challenging. A lot of Indonesians park their cars on the street that makes driving more difficult. You have to be alert while driving because motorcyclists, pedestrians, buses etc. may cut you from any side to pass. Different countries have different customs, rules and regulations, the best tips for new travelers are to observe, seek advice from locals like hotel front officers, drivers, and tourist officers. Also, make it a rule not to rush things, plan your activities well and conduct research before traveling. Best of all, do not leave these countries without giving your time to relax and enjoy their tourist destinations.
Don't hesitate to comment on our article and share your traveling experience with our community. Have Fun!
Are you interested to explore Islamic Driving Ethics? For an ethical road experience, visit:
"Islamic Driving Ethics (IDEs): Driving and Traffic Laws in the Light of Islamic Teachings"
Are you afraid of driving in rain or in rainy country like Malaysia? Know more on driving strategies in rain:
"Importance of Hydroplaning in High Precipitation Regions: Strategy for Malaysian Drivers"