Electric Vehicles in Malaysia: An Overview of Different Brands and Models
In Southeast Asia, Malaysia is one of the leading auto markets in terms of car sales, next to Thailand and Indonesia. However, compared to Thailand and Indonesia, Malaysia is slower in encouraging the production and use of electric vehicles.
In October last year, Finance Minister Tengku Zafrul Aziz announced a plan to apply tax reduction measures for electric vehicles (EVs) in Malaysia in 2022. The preferential policies include exemption from import tax, excise tax, and road usage tax for electric cars imported completely built units (CBUs) from January 1 to December 31, 2023. Meanwhile, domestically produced electric vehicles (CKD) are exempt from tax until December 31, 2025.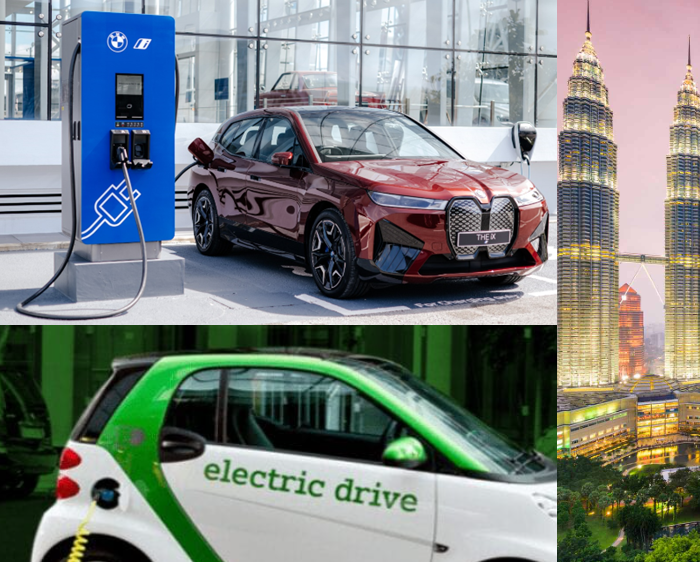 In that context, Malaysia is facing a wave of "landing" of many new electric car models, promising to make the market more exciting in the next two years. Although a survey conducted by Vodus Insights shows that a significant number of the Malaysian respondents raised concerns about high purchase costs, maintenance cost, and electricity consumption costs of electric cars, Malaysians are gradually showing interest in electric vehicles which may help to resolve the difficulties associated with traditional transportation.
China Electric Vehicles Are Escalating in Malaysia
The number of electric vehicles from China is not too large but the group of electric cars from China is more noticeable in Malaysia and Southeast Asia countries thanks to the primary advantage of attractive prices.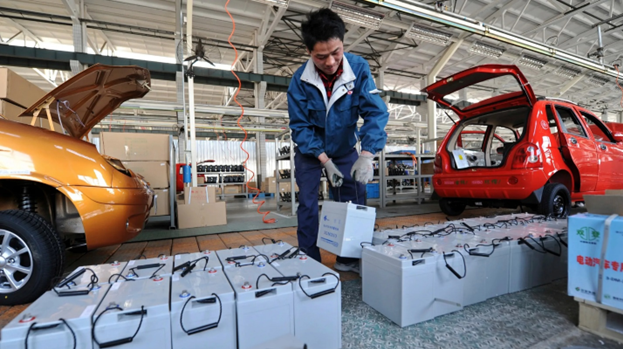 The first name is the Chery eQ1, a 2-door model with four seats aimed at urban customers. eQ1 will play a vital role in Chery's plan to return to the Malaysian market this year, besides the SUV product range using internal combustion engines.
The next Chinese brand that plans to sell electric vehicles in Malaysia is Great Wall Motors (GWM) with its Ora Good Cat hatchback. Once displayed at an event in Kuala Lumpur in December 2021, GWM Ora Good Cat is completing official import procedures to sell in Malaysia in the first quarter of this year.
The price of the electric car distributed by Go Auto is predicted to be less than 130,000 Ringgit, equivalent to USD 31,100 for the 63.1 kWh battery configuration, with the ability to operate over 500 km when fully charged.
The next awaited model is the Seiyong S1, a compact car that was introduced in Malaysia in March 2021 but has not yet been sold as planned. This project could be restarted this year with the possibility of Seiyong S1 being assembled to enjoy preferential treatment for CKD electric vehicles. In China, the S1 is a cheap electric car with a starting price of about 70,000 yuan, equivalent to USD 11,000. Weiyong Motors' model comes with a 47 hp electric motor and a 31.9 kWh battery pack, a theoretical range of about 300 km according to the New European Driving Cycle (NEDC) test standard.
Korean Electric SUVs Overwhelm the Number of Japanese Cars in Malaysia
In the battery-powered SUV segment, Malaysian electric car users will have many options from Korean manufacturers. In contrast, few Japanese models are present in this segment. The first representative of Korea is Hyundai Kona Electric. Kona's electric variant has been on sale since November last year with three battery configurations with an EV tax-free price of 149,888-169,888 Ringgit, equivalent to USD 35,870-40,650.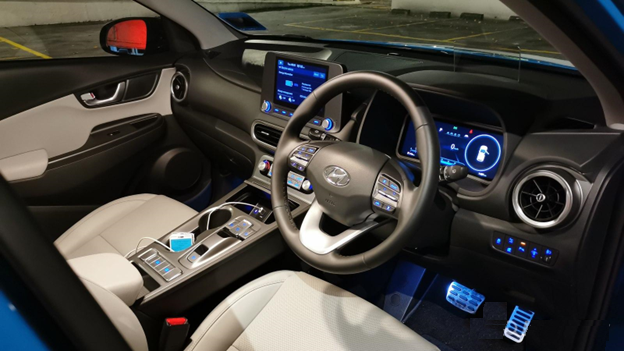 By the fourth quarter of this year, Kia Niro is expected to be available in Malaysia with two options, including PHEV (plug-in hybrid) and pure electric EV. In particular, the Niro EV shares the same engine and battery platform as Kona Electric, but it is unclear which version will be distributed in Malaysia.
The most prominent name in the Korean electric car group is Kia EV6. Kia's flagship electric car model could be sold in Malaysia as an import in the third or fourth quarter. Meanwhile, Thaco also plans to sell Kia EV6 in Vietnam by the middle of this year.
Mazda MX-30 Electric is a rare representative of the land of the Rising Sun in the battle with the Korean group of high-rise electric cars. The battery-powered variant of the Mazda CX-30 is tested in Malaysia with an expected price of less than 150,000 Ringgit.
The most prominent name in the Korean electric car group is Kia EV6. Kia's flagship electric car model could be sold in Malaysia as an import in the third or fourth quarter. Meanwhile, Thaco also plans to sell Kia EV6 in Vietnam by the middle of this year.
Although it is confirmed to launch in Malaysia, Toyota bZ4X cannot join the Mazda MX-30 Electric until next year at the earliest in the Southeast Asia electric vehicle market. Along with that, the Lexus UX 300e is still open to the possibility of launching in Malaysia in 2022, although the Japanese luxury car company wants to take advantage of tax incentives to attract customers.
Tesla Confronts German Automakers
The rest of the Malaysian electric vehicle market in the next two years will be dominated by expensive product lines, including Tesla and the BMW, Mercedes-Benz, and Porsche. All product lines of the American electric car company are now fully available in Malaysia, but Models 3, S, Y, and X are expensive.
For example, the suggested price of the Tesla Model 3 is 324,000 Ringgit (USD 77,560) for the standard single-engine version, while the top-end Model X Plaid starts at 950,300 Ringgit (USD 227,540). Meanwhile, Tesla Model S (from 170,630 USD) after tax reduction for electric vehicles still has a higher selling price than the starting price of the Porsche Taycan without incentives (from USD 139,960).
With BMW, the Bavarian automaker currently has two electric SUV models for sale in Malaysia at competitive prices: iX3 (from USD 73,540) and iX (from USD 86,540). In addition, in August last year, BMW Malaysia confirmed the launch of the i4 electric sedan. Maybe the BMW i4 eDrive40 will be introduced to compete with the Tesla Model 3.
The other German model that is expected to launch this year is the Mercedes-Benz EQS. Similarly, in the Vietnamese market, the top luxury sedan of the 3-pointed star brand was revealed by Mercedes-Benz Malaysia on the website with a few "coming soon" confirmations.
Mercedes-Benz EQS is currently produced and sold in Thailand from the end of 2021, promising the possibility that the Golden Temple country will become an export place for this model to the Southeast Asia market soon.
Conclusion
There are still a few notable names in the group of high-end electric cars that are and are expected to be sold in Malaysia. The list can include the facelift MINI Cooper SE, which has just been updated with a special price of 178,241 Ringgit (about USD 42,677); Jaguar I-Pace with confirmation of the British automaker's October 2021 launch; Volvo XC40 Recharge promises to return after a year of errors because of the Covid-19 epidemic.
About the Author
My name is Stan Greenholt - I am a car enthusiast, specializing in vehicle diagnosis, repair, and maintenance with ten years of hands-on experience. In addition, I have a Master's degree in mechanical engineering. Over the years, I have written great automotive content.
Edited by: Ch. Mahmood Anwar
Don't forget to write a precious comment if you like the post.