Top 10 Most Popular Cars in Malaysia
In 2011, Malaysia had a per capita income of $9,700, equal to Thailand but still far behind Singapore. This Muslim country developed a complete transport infrastructure and many means of transportation from cars to subways, so traveling and moving is quite convenient. Malaysia has up to 21.25 million vehicles, in the capital city Kuala Lumpur alone has approx. 5 million vehicles in circulation and most of them are cars. Here are the top 10 most popular cars in Malaysia!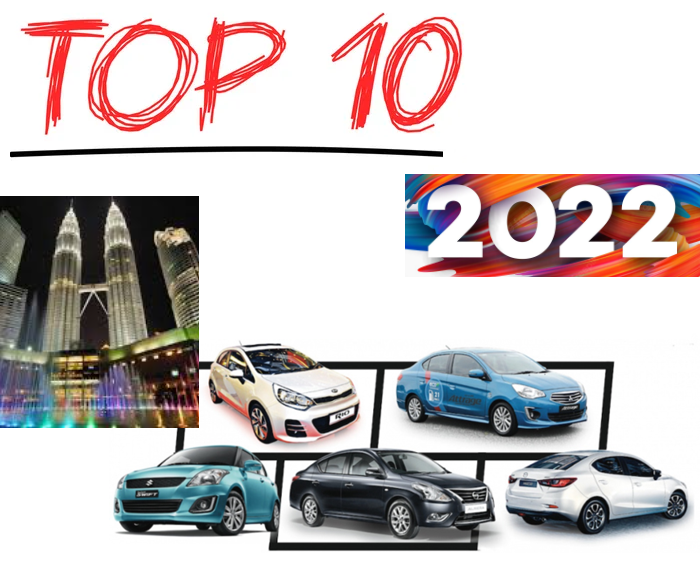 The Pride of the Malaysian Car Industry
Malaysians do not take their cars too seriously. They have two popular domestic car brands, Perodua and Proton. In the domestic market, both brands are young but very popular. They have surpassed the big names in the world. Many people are probably not familiar with the Proton and Perodua brand, but they are considered as the most high-quality automobiles in Asia.
Perodua was founded in 1993 and works closely with Daihatsu. Although newly established, they are the second-largest car manufacturer in Malaysia. Perodua almost has a product portfolio of its own and has little competition with neighboring Proton. However, they do not design or manufacture their products, relying on their partner Daihatsu.
With Proton, this brand still has a big voice with the locals. Many years ago, Proton expanded to other markets, even in Europe. But they have not proven their prestige. Many people only know about a strange Proton that owns Lotus or MV Agusta, but it is not clear where that car company stands.
Top 10 Most Popular Cars in Malaysia
1. Perodua Myvi
No wonder Perodua Myvi continues to lead the list of 10 best-selling cars in Malaysia in 2022. Appearing in November 2017, this small A-class hatchback is considered a competitor to KIA Morning and Hyundai Grand i10. Perodua Myvi is famous for its stylish design and competitive price.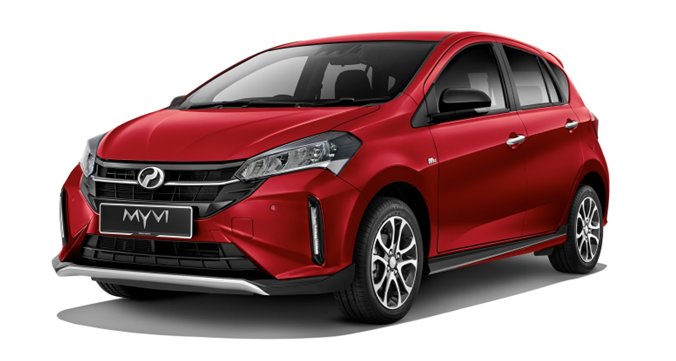 Perodua Myvi is aimed at urban customers where the size of the car is relatively compact with a length of 3,895 mm, a width of 1,735 mm, and a height of 1,515 mm. Before, this car was only about the same size as the KIA Morning. Now, it is 205 and 70 mm longer and wider than before, respectively. This size makes the Myvi equivalent to the Mitsubishi Mirage. The wheelbase is 2,500 mm–60 mm longer than the previous generation, improving the interior space.
2. Perodua Axia
Together with Myvi, Axia forms the best-selling A-class small car duo of the Perodua brand in Malaysia. The upgraded version of Axia was launched in Malaysia in September last year with design changes and updated technology and safety features.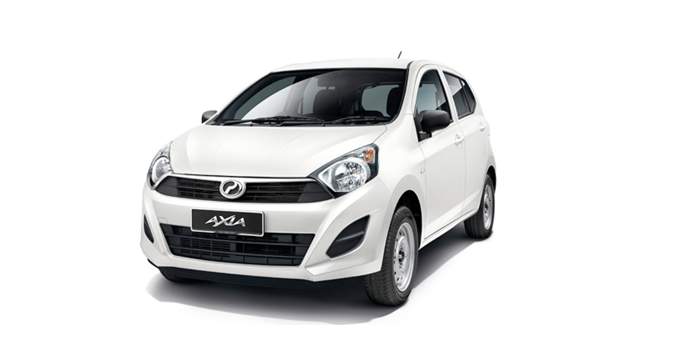 Perodua Axia is a five-door hatchback model produced by Malaysian car manufacturer Perodua. Officially launched for the first time in mid-September 2014 as the successor to the Viva. The Perodua Axia cars are not only the cheapest car model in the Malaysian market but also the symbol of this country's auto industry.
The current Axia has only four versions E, G, SE, and Advance. However, in the 2019 model, the Malaysian automaker has provided customers with more options with six variants including E, G, GXtra, Style, SE, and Advance. The new version also possesses a more youthful and trendy appearance with some tweaks at the front of the car.
3. Perodua Bezza
The Perodua Bezza compact sedan rose to third place in the list of 10 best-selling cars in Malaysia. The latest Bezza model has just been introduced by the Malaysian automaker in January 2020. It comes with two petrol engines, 1.0 liter and 1.3 liters, priced from 34,580 - 49,980 ringgit. Its price is lower than some small A-class cars in the same segment as the Hyundai Grand i10 sedan being distributed in the market.
4. Proton Saga
Possesses an unattractive appearance, but its practicality and attractive price are the reasons Saga becomes the best-selling car model of the Proton brand. It ranks 4th place in the list of 10 best-selling cars in Malaysia.
5. Honda City
The Honda-branded B-class sedan is one of the rare Japanese models popular in Malaysia. Honda City sales even outstrip Toyota Vios–the most popular model in Asia.
6. Perodua Aruz
Perodua's new SUV model appeared in January 2019. And by May 2019, Perodua said that the Aruz with two versions sold in Malaysia reached the milestone of 25,000 units sold. By 2022, Perodua Aruz achieved total sales of 30,115 vehicles. Finally, it became the most popular Perodua-branded SUV by consumers.
7. Proton X70
Appeared in 2019, Proton X70 is considered a direct competitor to Honda CR-V and Nissan X-Trail. The X70 was assembled by Proton in Malaysia and quickly became popular with domestic car consumers thanks to its fashionable design.
The power of the Proton X70 comes from a 1.8 turbo petrol engine with a capacity of 181 horsepower and 285 Nm of torque - among the most powerful in the segment. Customers can choose from a 6-speed automatic transmission with front- or 4-wheel drive.
8. Toyota Vios
In Malaysia, Toyota Vios is only ranked 8th place in the list of 10 best-selling cars in 2022. Vios in Malaysia have little difference in design and equipment compared to the others.
9. Proton Persona
Persona was upgraded by Proton and launched in April 2019. The new version has been changed by the Malaysian car company in terms of design and equipment. With sales reaching nearly 22,000 vehicles, Proton Persona ended 2022 with 9th place on the Top 10 best-selling cars in Malaysia 2022 list.
10. Honda HR-V
In Malaysia, Honda HR-V is favored by many customers. Sales of Honda HR-V in Malaysia in 2022 are even higher than CR-V - the best-selling Honda model.
Conclusion
Malaysia is one of the most developed countries in Southeast Asia, and so is its auto industry. Malaysia is not equal to other countries in Asia but they are strong enough for everyone to see as a development symbol of Southeast Asia. We hope that our top 10 most popular cars in Malaysia have helped you to find out the best brand! Please make a research about the brand and price before purchasing any car.
If you want to know about problems and issues in Malaysian Car Review Websites, read follwoing article:
"Weaknesses of Malaysian Car Review Websites: An Analysis of Paul Tan, CarBase, AutoBuzz, WapCar and Carlist"
Are you interested to learn Islamic driving manners? Click below:
"Etiquettes and Manners for the Drivers: An Islamic Perspective"
About the Author
My name is Stan Greenholt - I am a car enthusiast, specializing in vehicle diagnosis, repair, and maintenance with ten years of hands-on experience. In addition, I have a Master's degree in mechanical engineering. Over the years, I have written great automotive content.
Edited by: Ch. Mahmood Anwar
Don't forget to write a precious comment if you like the post.